Creating impact is an important issue in our POEM research. Impact has many forms and faces, beyond performance metrics it is hard to quantify, however often the non-metrical effects are the most relevant ones. Here we provide examples of POEM impact.
POEM fellows are encouraged to be published in international journals, relevant online platforms etc. For an alphabetical listing of publications from fellows and supervisors, please see here.
Journal Articles
Books
Book Chapters
Conference Proceedings
Research Reports
Becoming practical and organizing change towards participatory memory practices is easy and complicated at the same time. It needs a modification of mind sets and a long breath – like all change processes. In this section we collect and provide tools and services for getting started with participatory memory practices in digital media ecologies. It provides information for mundane, practical problems in the eclectic mode of emerging questions, without aiming for completeness or systematization.
Action Research and Participatory Design
Research is situated in societies and communities, where it creates impact in some form. Potential impact of research is a main, actively integrated and reflected element of action research and participatory design. The knowledge production is thus based on participatory, experimental and interventional research approaches. Here we share approaches and information on action research and participatory design in POEM.
A list of POEM's public deliverables can be found in this section.
Towards an open dialogue on participatory memory making​
The Virtual Lecture Series shares POEM's knowledge network and scientific results with interested stakeholders for transdisciplinary network building. POEM's Virtual Lecture Series aims to open a dialogue on participatory approaches in memory making.
View and discuss the public guest lectures and keynotes by our scientific and non-academic experts at the POEM Knowledge Hubs and conferences, made available as open access video talks in our Virtual Lecture Series.
Digital Archive of Forgotten Memories
POEM fellows created the Digital Archive of Forgotten Memories as a space to talk about the things you consider not worth preserving. The memories that you believe not worth storing for all eternity. The things that might never find a suitable place in your individual as well as the collective consciousness of our societies. In the coming two years fellows are attending a variety of different audience-centered cultural and science events, in the form of a One Stop Shop. Our One Stop Shop is an open space where we invite you, the public, to submit a memory that you would like to forget.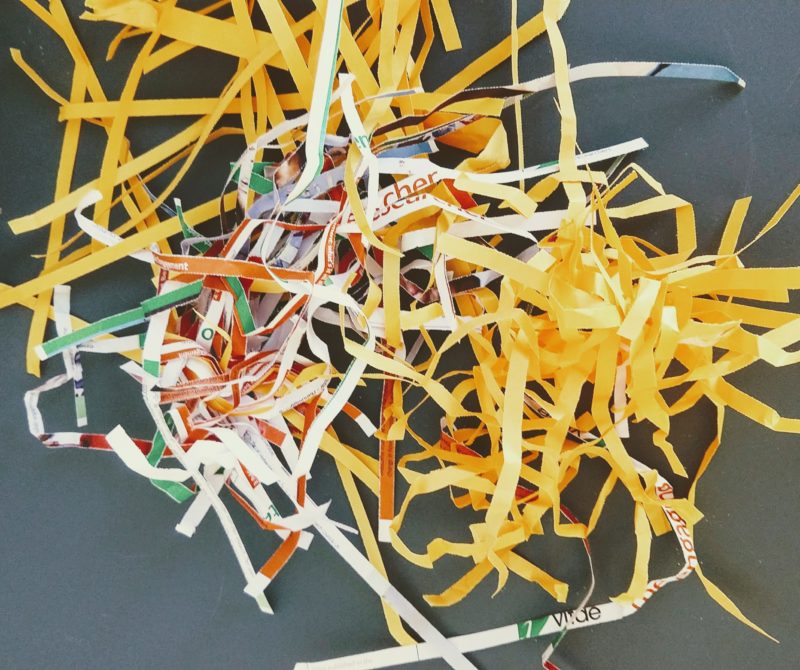 Good practice examples for participatory memory work in digital media ecologies are inspirational for rethinking memory making in Europe as more participatory, socially inclusive and future-envisioning. Below we collect and share best practice examples that connect people and groups and memory institutions while paying attention to recent (changing?) memory modalities.
POEM – Towards a Community of Practice (CoP) of Participatory Memory Work, Fostering Socially Inclusive, Future-Envisioning Memory Making in Europe
Communities of Practice (CoP) form around emerging problems or tasks of everyday life. They bring together people with varied knowledge backgrounds and levels of expertise, which matter decisively for coping with these challenges by learning from one another.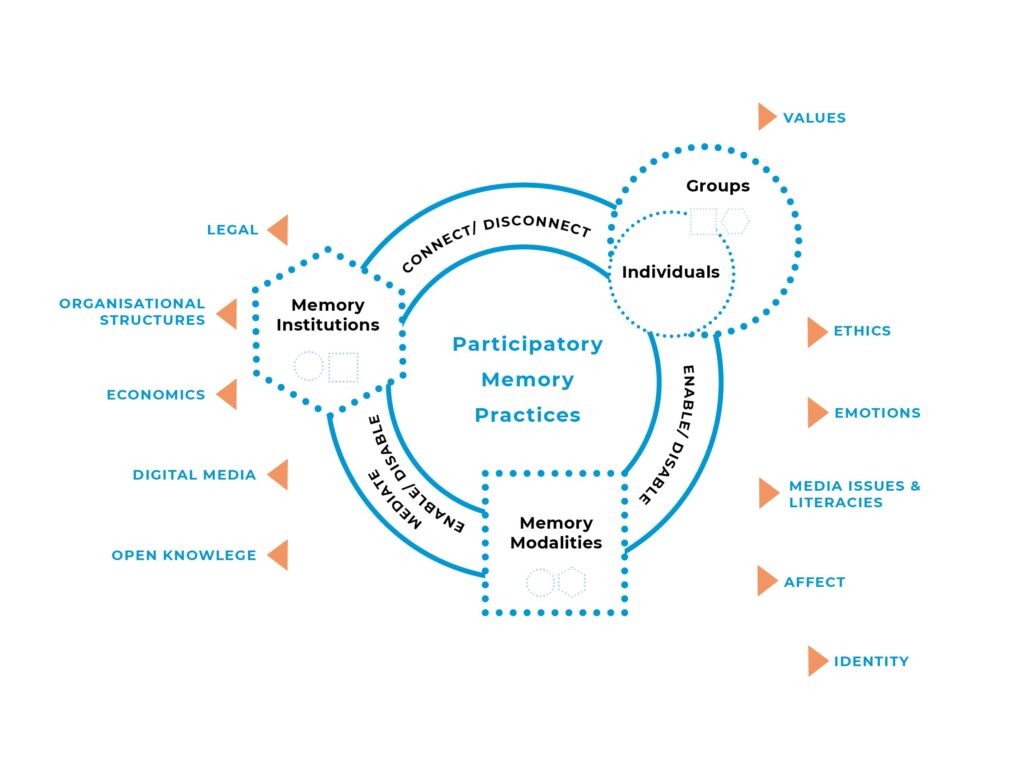 Conferences and Presentations
If you want to make sure you are up to date with POEM, please sign up to our newsletter. We will keep you informed on a regular basis via email of news from the European Training Network POEM, its partners, and projects.
POEM

Coordination and Project Management
University of Hamburg
c/o: Institute for Anthropological Studies in Culture and History
Grindelallee 46 | 20146 Hamburg | Germany
+49 (0)40 42838-9940
Concepts, strategies and media infrastructures for envisioning socially inclusive potential futures of European Societies through culture.
This project has received funding from the European Union's Horizon 2020 research and innovation programme under the Marie Skłodowska-Curie grant agreement No. 764859.