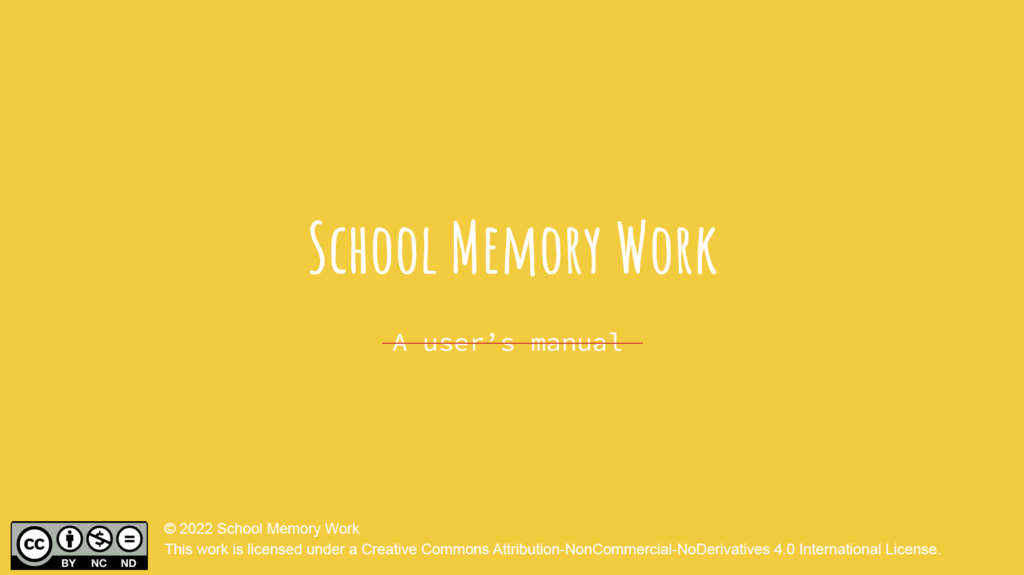 A space and experimental tool to explore imaginings of education futures together with children and young people.
The School Memory Work tool has first been conceived and designed together with a group of young people, students in a secondary democratic school at Southwest England, their teacher, and an alumni student, in 2019. It has been further developed during the first two years of COVID-19 pandemic through multiple conversations with students and teachers across the UK about how education can be imagined otherwise. Taking children and young people's school memories that matter to them as a starting point, the method aims at facilitating an intergenerational dialog about education futures through affect.

The school memory work cards were developed by POEM fellow Elina Moraitopoulou and have been adapted from the work of Mitchell, Claudia, and Sandra Weber. Reinventing Ourselves as Teachers. Routledge, 2003.