Dr. Inga-Lill Aronsson is senior lecturer in Museum and Heritage Studies and researcher in heritage and conflict as well as expert on involuntary resettlement and displacement at the Department of ALM (Archival science, Library and information science, Museum and cultural heritage studies) of Uppsala University.
Biographical Information
Inga-Lill Aronsson is a cultural anthropologist with a PhD from Uppsala University (2002). She is a senior lecturer in Museum and Cultural Heritage Studies at the same university. Her research interests are heritage, memories and reconciliation in post-conflict and disaster areas, as well as longitudinal studies and evaluation of displacement/resettlement. Her teaching, curriculum development and supervision experiences on master and doctoral levels are extensive and multidisciplinary. She appreciates ethnographic studies with participatory fieldwork and has long field experiences from different countries, particularly from Mexico, where she has conducted longitudinal resettlement research over the last 20 years.
Inga-Lill is the former director of NOHA Uppsala (2005-2011) — an EU flagship master program on humanitarian action that consists of a network of 17 universities around the world (https://www.nohanet.org/masters). In this capacity, she was regularly invited as guest lecturer/visiting scholar to the different universities in the network, as well as to EMA, The European Master´s programme in human rights and democratisation in Venice (https://gchumanrights.org/education/regional-programmes/ema/about.html).
Inga-Lill has served at several boards at Uppsala University: Forum of Latin American Studies (2015-2017); Department of ALM (latest 2014-2016); Museum of Evolution (2008 –2010); The Recruitment Board with special attention to gender (2009-2011); Faculty of Arts (2005-2008). Her latest contribution to the university´s common task is a formal consultation response to the government on the building of a holocaust museum in Sweden (2020).
Present commissions of trust outside the university are: member of the research colloquium, The Swedish Research Institute in Istanbul (from 2007); member of the board and representative of Europe, IDEAS (International development and evaluation association) (2018-2021). In IDEAS she is the co-leader of the task force on evaluation in fragile and vulnerable states, and the leader of RESEVALT (resettlement) with special attention to participation and heritage.  In this capacity, she organized and implemented in collaboration with Hur Hassnain (EU-commission) an international one-day workshop on the theme at IDEAS general assembly (Warsaw, October 2019) (https://ideas-global.org/).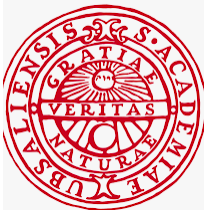 Museum and Heritage Studies
If you want to make sure you are up to date with POEM, please sign up to our newsletter. We will keep you informed on a regular basis via email of news from the European Training Network POEM, its partners, and projects.
POEM

Coordination and Project Management
University of Hamburg
c/o: Institute for Anthropological Studies in Culture and History
Grindelallee 46 | postbox: H8 | 20146 Hamburg | Germany
+49 (0)40 42838-9940
Concepts, strategies and media infrastructures for envisioning socially inclusive potential futures of European Societies through culture.
This project has received funding from the European Union's Horizon 2020 research and innovation programme under the Marie Skłodowska-Curie grant agreement No. 764859.